Websites & Blogs for Small Business
Whether it's bikes, deco, clothes, food, legal, medical, crafts, education, whatever your specialty – All can have a business website and blog at TheProMall!
Extend your local storefront into your community.
Advertise special sales to bring customers to your business.
Offer products only available through the internet.
Become a source of information for your industry and educate your clientele.
Virtual Portfolios, Resumes & CV's
Show the world who you are and what you can do! Expand the limits of your LinkedIn and other business networking sites.
Post resumes, present portfolios, feature personal works, demonstrate abilities and detail successes.
Make public pages and private, password protected pages for exclusive access.
Have a private blog to consolidate your social media into one location (Twitter, Facebook, etc.).
 LinkedIn, Wix & WordPress Stylists
Don't have the time to do it right on your LinkedIn Profile or Wix Website?
We make it easy. You provide the information, images, resume, cover letter, etc. We'll style it for you. $50 – Done!
We are also WordPress designers. So whether your website is with us here at TheProMall, on WordPress.com, or other hosting, we can help out.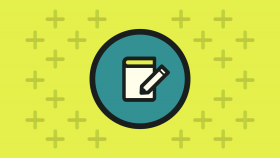 Take, set and manage all your client appointments and bookings without having to leave your website. Powerful, flexible and includes PayPal.
As a member of TheProMall,
Premium themes from top designers are available for your free use!

FREE
• Website Hosted
• Limited Premium Themes & Plugins
• SEO (Search Engine Optimization)
• A Personal Blog
• Anti-Spam & Virus Protection
• WooCommerce
• Paypal ShopCart
• SSL Certificate
• Backups
FREE!
PRO
• All the FREE features
• More Premium Themes & Plugins
• Facebook, Twitter, YouTube & LinkedIn Connect
• Flickr Gallery
• Google Analytics
• WooCommerce Additional Plugins
• Domain Mapping
• 2 free eMail Accounts w/ a domain purchase
$8/mo.
VIP
• All the PRO features
• More Premium Themes & Plugins
• Initial Custom Setup, Styling & Service by our Professional Designers
$8/mo.+
$200 setup fee
Managed
• All the VIP features
• High-end Premium Themes & Plugins
• On-going Custom Setup, Styling & Service by our Professional Designers
• Monitoring & Content Updates as Contracted
$59/mo.+
negotiated setup fee