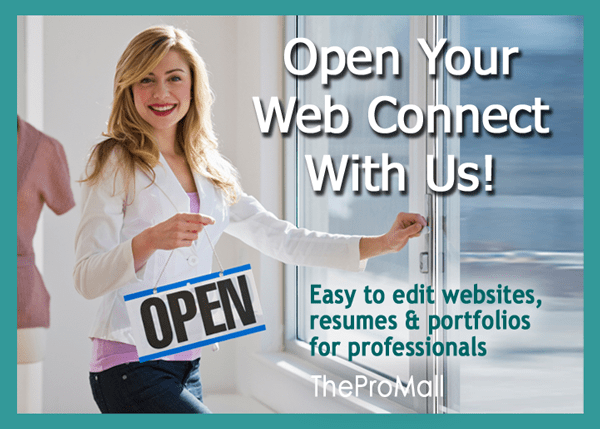 Thank you for visiting!

The ProMall is a private network of websites, blogs, resumes, portfolios and directories made up of professionals by professionals for professionals.  We are part of the CESeNet Group of internet services. Our purpose is to provide an outlet for private, public or commercial marketing via internet media.
To Join
To request a service, please complete the Contact Form below and give us preliminary information about your project. We will then contact you for the details and to get you started!